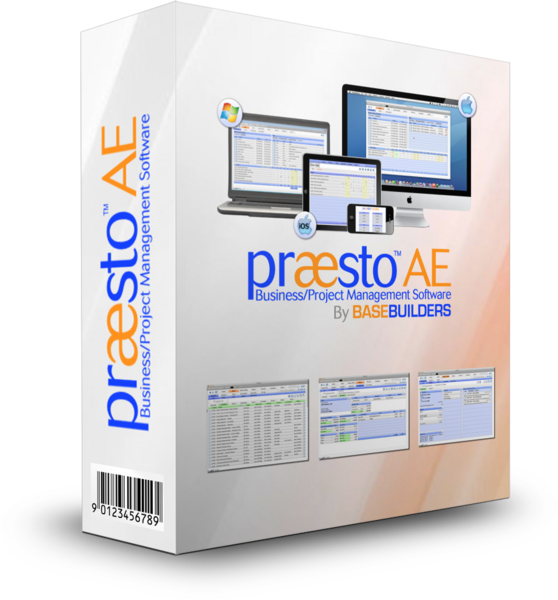 We just received one of the greatest compliments about our business/project management software – ever! "It's almost as fun as a video game!" And really, why shouldn't it be?
One of the things that I hear most often from the small architecture/engineering firms that I work with is that they need their project management system to be simple. They often call us because the systems they currently have in place are too complex or cumbersome and they just can't get their employees to use the features available to them. Because we also know what features firms in this industry need, after all we were developed by an Electrical Engineer, we made sure to include a full set of functionality. Full featured functionality that is easy to use!
Do you want customer relationship management? How about proposal generation and tracking? Scheduling? Budgeting? Praesto AE has it all — but we keep it simple! You have the ability to track notes and task assignments; you have a proposal module to build your fees and track the job you are pursuing; and you have a clear picture of milestones on projects and a resource management module.
As a software company we focus on being great at one thing – we want our clients to increase productivity and profits. We purposely do not include our own accounting back-end but rather we integrate with QuickBooks. If you are not learning an entire new accounting system while you are learning a new project management system – it is deemed more user friendly! We enable you to run industry specific and project centric reports that are more informational than you get from QuickBooks alone but we also import your data out so there is no re-entering of data.
Our clients are often up and running within just a matter of weeks. And, yes, that includes getting invoices out the door. When your office manager or accounting personnel can produce efficiently and effectively they will find the fun in using the system. When Principals give feedback that they love the invoice and report formats – it makes it a joy to do your job. And for our very small clients where the Principal is running the system themselves, we make it fun and simple!