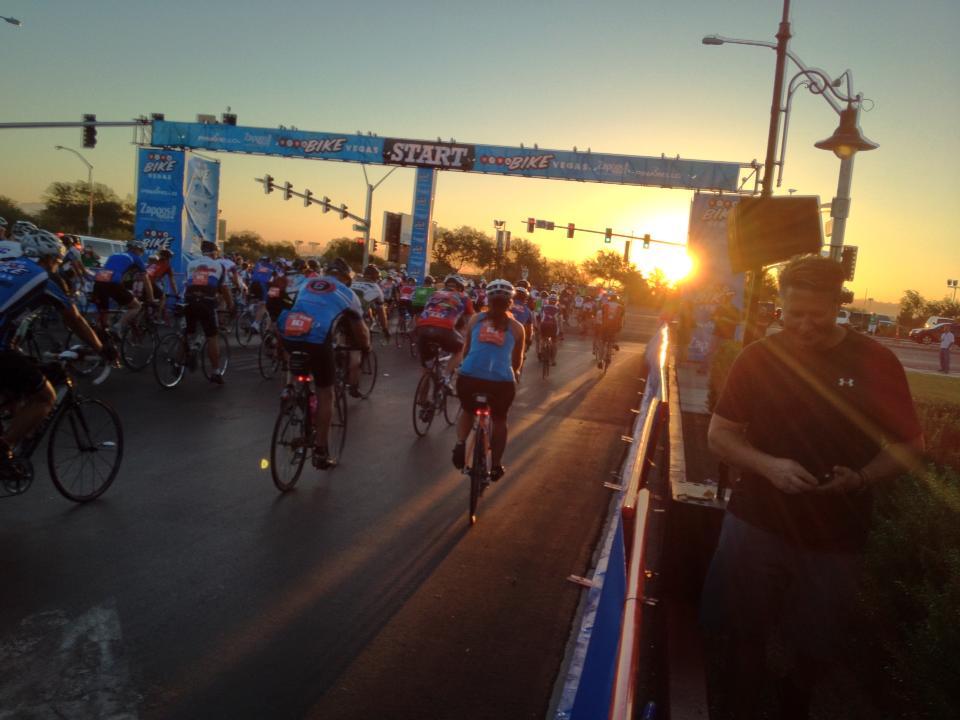 I did complete the Century. I can say I've ridden 100 miles. In fact, I rode 103 but I was not successful at completing the 104 mile course. I will tell you all about my ride at the end, for those of you following my story, but first let's talk about Project Management software.
As I rode for 10 hours in the hot desert sun and wind, I was pushed beyond every limit I thought possible. Emotionally and physically. Sometimes we have to push beyond our limits to achieve success. We have to step outside our box. We have to give it all we've got and then some.
Many small architectural/engineering firms don't implement project management software because it seems a daunting task. You might feel you are too busy, you feel like you are too small of a firm, you don't want to spend the money; you don't have time to implement or migrate data. But you need to get out of that mind set and take a leap so that you can be more efficient and more profitable.
It is imperative that you are spending time on the "business side" of your business. The most successful firms have something in common – they have industry specific systems in place to help them monitor project milestones and budgets, to track time/expense in a real-time fashion. They have systems for proposal and client relationship management tracking. You have to spend time on these overhead items, you really don't have a choice – but implement a system that is designed for a firm like yours and you can be efficient in managing your projects, accounting and marketing.
It might be painful to make the initial investment or to put the time in to get your data setup and to learn a new program but if you push yourself beyond your limitations then you will be able to achieve success. I won't sugar coat it, it's not always easy to make a change or to bring in a new software system but if you implement a program that is designed for your firm and is affordable and has training available that you can do on your own time, then it will be easier. If you choose a system like Praesto AE, that is designed for small firms and integrates with QuickBooks then you won't have to learn or replace your accounting – if you make a wise choice you can make the change easier.
Parts of implementing a new system will push you to your limits but parts can be easy (if done right) and in the end you will have data at your fingertips and you will feel successful.
That is how I feel about my ride. Part of it was definitely painful but part of it was easy. In the end I still felt a sense of accomplishment. It started out to be a beautiful day. We took off at 6:40am and the first 15 miles we sailed down the Las Vegas Strip and headed toward Red Rock Canyon. It was exhilarating. Even as we competed for "King and Queen" of the Mountain with 13 miles of climbs in the Red Rock Canyon, I felt pretty good. I was on track to finish the ride in my desired 8 hours. And, then came the winds. For most of the remainder of the ride we were faced with 40-50 mph head winds. On flats where I should have been flying it was hard to move faster than 4 or 5 mph. The temperatures also reached 100 degrees when it had been forecasted to be in the upper 80's. As I said, I was pushed to every limit as the afternoon set in. Luckily, there was a stretch through a trail system that was full of beautiful peaks and valleys and for a short time the wind was at my back, it was easy. But then the last 20 miles of the ride was back into the wind. I was looking to finish in about 10 hours. I couldn't feel my toes and my lower back was on fire. I could almost see the finish line (just under a mile away) when I was crossing rail road tracks and the wind caught my bike and on trying to maintain control I got the wheel caught in the track and took a spill. I couldn't go on. My handle bars were bent and my body was scraped and bruised. I knew I had completed over 100 miles, my original goal, and I knew my body couldn't take anymore. So I called it a day. I was on that bike for just over 10 hours and even though I was sore and tired I felt that sense of accomplishment and I still call the day a success. I might have failed at the 104 miles, but I feel accomplished all the same!
Implementing project management software might bring some scrapes and bruises too but at the end of the day, it will bring wild success and a sense of accomplishment as well.